Visit Your West Roxbury for a Customized Smile Makeover
When you are looking for a cosmetic dentist, there are many things to keep in mind but especially experience, procedures offered, and results. At West Roxbury Dental Arts, Dr. Srismitha Modem creates smile makeovers that are customized to each patient's individual needs, oral health, and budget.
Procedures Offered by Your West Roxbury Cosmetic Dentist
It's important to choose a cosmetic dentist who is prepared to offer you options when it comes to your customized smile makeover. A comprehensive cosmetic dentistry practice is a must. There is not a one-size-fits-all repair. Your smile upgrade should happen on your terms and be fit to your needs.
Here are just some of the procedures offered by your West Roxbury cosmetic dentist:
Porcelain veneers: There is no cosmetic dentistry treatment more versatile and all-encompassing than porcelain veneers. You can transform your entire smile with customized veneers. These super-thin slices of porcelain are carefully designed to correct chips, gaps, misalignment, and more. If you want a perfect smile, porcelain veneers will give it to you.
Teeth whitening: There is a reason professional teeth whitening remains one of the most popular cosmetic dentistry procedures: It works. Stains and discoloration are blasted away by strong bleaching products and you are left with a gleaming smile, all in just about an hour.
Cosmetic tooth bonding: For patients seeking a fast, effective, non-invasive tooth repair, dental bonding gets the job done. Teeth that are stained, chipped, broken, or cracked can be built back up again using white bonding material.
Tooth-colored fillings: When you need a cavity filled or a structural repair, tooth-colored fillings correct the problem and remain unnoticeable. A composite resin is bonded directly to the tooth to repair decayed or damaged teeth – and the solution leaves your smile healthy and complete.
Dental implants: Dental implants are the most secure way to replace missing teeth. The implant itself is an artificial tooth root that is placed into the jaw to hold a replacement tooth, bridge, or denture in place. The prosthetic is shaped and colored to look just like a natural tooth.
Porcelain crowns: Crowns are strong and versatile. They are used to protect a tooth after a root canal, rebuild a tooth that is disintegrating or has been damaged, or strengthen weakened enamel. Crowns are made of porcelain or porcelain-fused-to-metal and effectively repair teeth so they are strong and look natural. Crowns also hold dental bridges in place.
What to Expect from a Visit to Your West Roxbury Cosmetic Dentist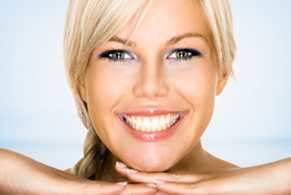 Maybe you know you want better teeth, but you just don't know how to get there. Time to visit your West Roxbury cosmetic dentist to discuss what's best for your smile makeover.
At your consultation, you will undergo a complete evaluation to determine the health of your teeth and gums to check for tooth decay, gum disease, or any other oral health problems. When you have the green light, it's time to discuss the cosmetic dentistry treatments that are most appropriate for your concerns and complaints. Your cosmetic dentist will help you determine what is best for your oral health, smile goals, budget, lifestyle, and availability.
At West Roxbury Dental Arts, Dr. Srismitha Modem takes great pride in offering comprehensive general dentistry and cosmetic dentistry procedures to her patients. Using the latest technology, innovative cosmetic dentistry techniques, and top-quality dental materials, your smile makeover will be beautiful, healthy, and perfect for you.
For personalized care and the flawless smile you've always wanted, trust in the experience and knowledge of Dr. Modem, cosmetic dentist in West Roxbury. Contact us to schedule your consultation.