Transform Your Entire Smile with Porcelain Veneers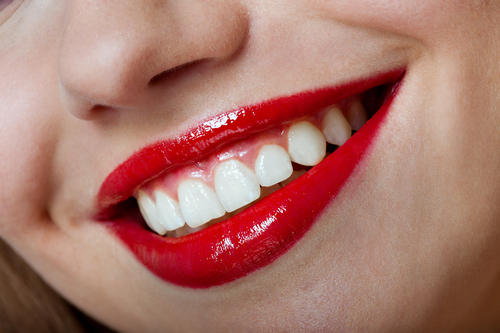 There is a powerful cosmetic dentistry treatment that can transform your smile and make you look younger, happier, and healthier all at the same time: porcelain veneers. At West Roxbury Dental Arts, we specialize in smile makeovers, and porcelain veneers are one of the most effective and durable choices for creating flawless teeth.
Porcelain Veneers Can Conceal Just About Anything
Porcelain veneers can correct multiple aesthetic complaints, including:
Chips.
Gaps.
Misalignment.
Short teeth.
Stains and discoloration.
Worn enamel.
Crooked teeth.
Oddly shaped teeth.
Surface cracks.
If your teeth are healthy but they just don't look the way you want, veneers give you a complete, beautiful smile.
The Composition of Porcelain Veneers
Porcelain veneers are made of super-thin pieces of porcelain, ceramic, or composite resin material. The composition of these shells is incredibly strong. With the proper care, veneers can last for decades. They are also stain resistant – but that doesn't mean you can skimp on brushing and flossing!
Veneers are custom-made for each patient in size, shape, and color. This attention to detail makes veneers look natural and prevents any possibility of a cookie cutter smile.
How the Porcelain Veneer Process Works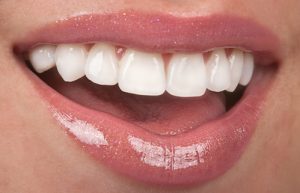 Veneers are designed to cover the front side of a tooth. To make room for the veneer, your West Roxbury cosmetic dentist must first reshape your original tooth by removing a minimal amount of enamel.
When your custom-made veneers are ready, their size, shape, and color will be checked to ensure that they are flattering for your mouth, skin tone, face shape, and overall appearance. Once you and your dentist are satisfied, the veneers will be applied to the front of your original tooth with strong bonding cement. The veneers are shaped as needed and cured with a light so the bond becomes permanent.
It's essential that you work with a dentist who is experienced in the creation, fitting, placement, and refinement of veneers. You not only want the veneers to look natural, but you need them to be incredibly thin and properly bonded to your teeth for the right look, longevity, and good oral health. It usually takes two or three visits to your dentist to complete the porcelain veneers process.
The Many Benefits of Porcelain Veneers
There are emotional as well as physical benefits in a porcelain veneers smile makeover:
Confidence: If an aging smile or unsightly teeth have long prevented you from feeling good about yourself, a smile transformed with veneers can revitalize your self-esteem. When you know you look good, you'll convince others of that fact too and be more confident in everything you do, whether personal or professional.
Strength: Veneers are made of high-quality, durable, stain-resistant porcelain that holds up to the force of the biting and chewing you do every day and are not affected by temperature change.
Function: When your teeth are chipped or oddly shaped or broken, they can be hard to live with, in function and appearance. With veneers firmly in place, your teeth will be stable and you can eat and speak without worry.
Longevity: Veneers can last for decades with the proper care – and that isn't demanding. All you have to do is brush and floss every day and see your West Roxbury dentist twice a year for check-ups and cleanings.
Are Porcelain Veneers Right for You?
Only your West Roxbury dentist can tell you for certain whether veneers are right for you, but wanting to improve your smile is the first step to changing your life. You'll undergo a careful evaluation of your teeth, bite, and gums so it can be determined whether veneers are the best solution for your aesthetic complaints.
Even if veneers aren't the best solution for your smile, there are other cosmetic dentistry procedures and dental restorations that can upgrade your smile with the same amazing results as veneers. Ultimately, what you need for a new smile is a strong foundation and a strong desire to look like the best version of yourself.
Contact West Roxbury Dental Arts to schedule your consultation and find out whether porcelain veneers are the right smile makeover solution for you.