Dental Implants Replace Missing Teeth Permanently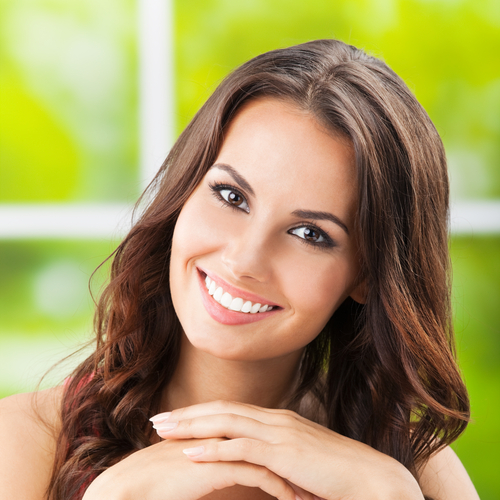 People who are missing teeth frequently feel self-conscious, uncomfortable, and embarrassed. Missing teeth are not only unsightly, they're a functional problem. It's hard to eat when there are holes in your smile and the way you speak can be affected. If you're opposed to dentures but are ready to do something about your broken-down smile, visit West Roxbury Dental Arts to discuss dental implants, the natural-looking way to permanently replace missing teeth.
Understanding the Importance of Dental Implants
When you have a missing tooth, that also means you are missing the intricate pattern of roots under the crown of a tooth. These roots are not just a placeholder, they are essential to maintaining jawbone health. Without the stimulation of tooth roots, the jaw eventually begins to sink in on itself, leading to that telltale compressed look that people who are missing an entire arch of teeth usually have.
If you are missing a few teeth, there are other problems that can occur – namely, the movement of neighboring teeth. If there is a space in your smile, nearby teeth may begin to migrate from their position to fill the gap, further threatening the stability of your teeth and overall oral health.
Dental implants take the place of missing tooth roots, preventing the shape of your face from changing and eliminating the likelihood of teeth to move out of their natural alignment.
The Dental Implant Procedure
The dental implant itself is a small, man-made root – made of titanium and sometimes zirconium – that is surgically implanted in the jawbone, taking the place of the missing tooth root. After this procedure, weeks and sometimes months will pass. Dental implants are typically put in place over two separate appointments, several months apart.
At your next appointment with your West Roxbury implant dentist, the surgical area will be examined to make sure the incision area has healed, your jawbone has integrated the implant properly, and your mouth is ready for part two of the dental implant procedure – the attachment of the prosthetic tooth.
A post is attached to the implant and a custom-made tooth crown is secured in place. Sometimes, several teeth are held in by one or two implants, making it possible to replace many teeth at once but without needing one implant per tooth. The prosthetic tooth will be color-matched to blend with your natural teeth so the implant is indistinguishable.
The Many Benefits of Dental Implants
Do you feel judged for having missing teeth? Are people distracted by the holes in your smile? Are you self-conscious about speaking up or smiling? If you're missing teeth and you're tired of it, dental implants can be your saving grace, offering benefits you may never have even considered:
A stronger smile. Implants not only replace what's missing, their presence strengthens the stability of neighboring teeth so they stay put.
Comfort. Dental implants not only look natural, they feel natural and comfortable. Once dental implants are properly in place, you'll forget you even have them. You'll eat whatever you want without worrying about crunchy, chewy foods and what they might do to your teeth.
Better oral health. When you're not worrying about the stability of your teeth, grossed out by your own gummy smile, or plagued by pain, you'll be excited to brush and floss every day and you'll do it better because implants are there to stay.
A younger look. Who doesn't mind shaving a few years off their age? When you have a complete smile, you'll look younger because the implants have rejuvenated your face and helped minimize a hollow, hangdog look.
No adhesives. Brush, floss, eat, and speak without worry. Dental implants will never slip out of place like dentures – they are there to stay.
Self-confidence. You have all your teeth, you can smile again without being self-conscious. Your confidence will soar when you know you look good.
Are You a Good Candidate for Dental Implants in West Roxbury?
Before any movement is made in pursuing dental implants, your oral health will need to be evaluated to ensure that you have the good bone density necessary to accept implants. Excessive tooth loss is often the result of gum disease, which means your mouth and gums are unhealthy and unprepared for any sort of dental restoration. Periodontal treatment will need to happen first to ensure that the gums are healthy and ready to receive dental implants.
Patients need dental implants for a variety of reasons, however, and not just as a repair after periodontal treatment. Accidents and injuries can lead to teeth that are knocked out or damaged. A sever tooth infection may require an extraction. There are many potential causes of tooth loss, but dental implants can be used to fix nearly all of them.
Contact West Roxbury Dental Arts in West Roxbury, Massachusetts to schedule your consultation to learn more about dental implants.