Restore Damaged or Missing Teeth with Crowns and Bridges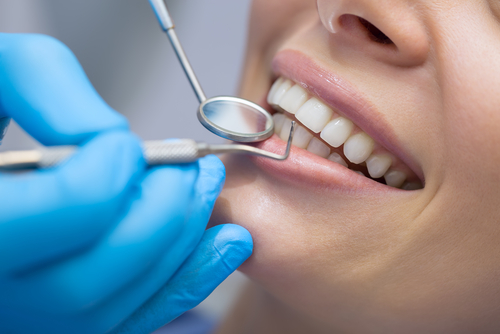 Damaged and missing teeth are big problems that threaten the rest of your oral health. Porcelain crowns and bridges are reliable, long-lasting restorative dentistry solutions that repair and replace broken, unsightly, or missing teeth so your smile is complete and looks natural.
Porcelain Crowns Protect Damaged Teeth
Porcelain crowns are versatile dental restorations. They also fit in the cosmetic dentistry category because the final product looks natural and blends in with the rest of your teeth. Crowns are intended to restore a tooth to its original shape and size while also eliminating any discomfort or self-consciousness you may have from a problem tooth.
Your West Roxbury dentist wants to save your natural tooth if possible, and crowns are intended to protect a tooth, conceal imperfections, and establish durability. Situations where a crown is often called for include the following:
After a root canal: When you have a tooth that needs root canal therapy, a crown protects the tooth after the treatment, making it look better and stay strong and bacteria-free.
When a tooth is fractured, cracked, or chipped: A damaged or disintegrating tooth can be reinforced with a crown to prevent further problems from developing and to protect nearby teeth from destruction.
If a tooth is weak and likely to break: If a tooth has weak enamel, it is far more likely to suffer damage or develop decay. Crowns stop problems before they begin.
When a tooth has a large area of decay: Sometimes the area of decay in a tooth is far too large to be treated with a tooth-colored filling. A porcelain crown is a sturdy, excellent alternative.
When a tooth is misshapen: Sometimes you have a tooth that just doesn't look like the others. A crown covers what you don't like and helps the tooth blend in with the rest of your teeth.
If a tooth is irrevocably stained or discolored: When a tooth cannot be brightened with professional teeth whitening, other measures like crowns must be considered to restore the tooth to a natural, healthy color.
There are different types of crowns, but the most common restorations are made of porcelain or porcelain-fused-to-metal. Both options are effective, durable repairs and your West Roxbury dentist will discuss all viable options with you to determine the best solution for your smile.
How Does a Dental Bridge Work?
A gaping hole in your smile is noticeable. Cosmetically, missing teeth can make you look unhealthy, older, and distract from what you're saying. More importantly, a missing tooth is dangerous to the foundation of your smile. When there is a tooth-sized space between two teeth and, therefore, a missing tooth root, there is room for neighboring tooth to float to new positions, further destroying your smile.
The only way to fix the problem of a missing tooth is to replace it, and that can be done in several ways. Dentures and dental implants are often recommended for people who have multiple missing teeth. A dental implant can even work for just a few missing teeth. Many patients, however, prefer a dental bridge to get the job done.
A dental bridge works in tandem with porcelain crowns to complete this dental restoration. Clasps are used to attach the bridge to the teeth neighboring the hole in your smile. Then, the bridge is anchored in place with porcelain crowns.
This secure dental restoration doesn't require any special upkeep and will last for a long time with proper brushing and flossing and regular visits to your dentist for check-ups and teeth cleanings.
Do You Need a Porcelain Crown or Dental Bridge?
Talk to West Roxbury dentist Dr. Srismitha Modem or her colleagues to discuss whether a porcelain crown or fixed dental bridge is the right dental restoration for your oral health needs. At West Roxbury Dental Arts, the latest dental technology and innovations are used to give you beautiful, healthy teeth for life.