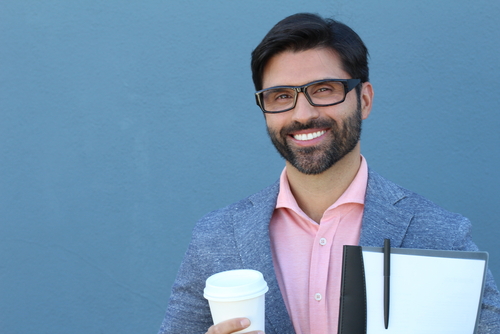 Boost Your Career with a Smile Makeover
Your accomplishments aren't always enough to land you an interview or move you ahead in your career. Whether you like it or not, your appearance has a lot to do with how well your professional life goes. If your teeth are getting in the way of success, it's time to look in the mirror and think about whether you need a smile makeover. When beautiful teeth and a great smile lead the way, you can climb the ladder in no time at all.
If You Are Looking for a Job
Photos aren't the norm on resumes, but any potential employer can type your name into a search engine and probably find a few pictures that show them what you look like. This easy intel-seeking could influence their opinion of you before you even get a chance to meet face-to-face.
Think about it: You're applying for a job in education that requires enthusiasm and a positive attituded. A serious face or reluctance to smile can make you an unappealing candidate. Maybe you're in the suit-and-tie business and must turn into the most sophisticated version of yourself possible – a broken-down smile will ruin the entire look.
You know who you are and what your career goals are. Whether you're just out of school or changing careers, is your smile helping you achieve your professional dreams or holding you back from success?
If You Want to Get a Promotion
Your coworkers know how you look, of course, and they accept you as-is. However, there are some opportunities that arise where your experience and abilities aren't enough to give you the career boost you want. If they think your appearance isn't right for the job, it's up to you to tweak yourself to fit the profile.
New clothes, new hair, weight loss – it can all make you look good. But you always lead with your smile, and if yours is unsightly or you leave the smile behind because you're too embarrassed to show your teeth, it's time to make a change.
If You're Trying to Land a Client or Customer
When your job puts you in front of people daily, your teeth matter. Sure, you might be in a serious profession like law or finance, but smiles still matter. Showing other people that your teeth are flawless makes them trust you more, shows them how well you tend to the little details, how you take care of yourself so of course you can take care of them too.
Imagine the way you can improve your image, your confidence, your sales, your persuasion, your ability to influence and charm with a stunning smile.
If you're ready to change your professional life, go after the continuing education or extra training, but don't neglect your smile. Schedule a consultation with West Roxbury Dental Arts today to learn more about the smile makeover procedures that are right for you, and your career.