There are many ways to try to combat aging – weight loss, new hair style, edgy clothing, facial fillers. These choices can make you feel better about yourself, but they don't always have staying power or they're not affordable to maintain. There is one investment you can make in yourself, however, that will make you look younger and last for years: working with a Roxbury cosmetic dentist. Upgrading your smile is truly the fountain of youth and there are many anti-aging cosmetic dental procedures to help achievee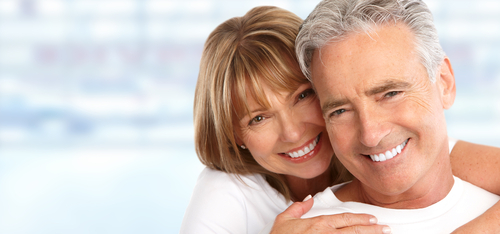 Choose Porcelain Veneers for a More Youthful Look
Porcelain veneers are the royalty of cosmetic dentistry treatments. They form the five-star, celeb-worthy smile you covet while concealing everything about your teeth that makes you unhappy. If you have chips, cracks, stains, discoloration, gaps, crooked teeth, short teeth, or misshapen teeth, veneers cover it all and make your teeth look flawless and natural in the process.
Besides giving you a white, beautiful smile that makes you look younger, there are other perks that some veneer patients don't anticipate. Because of the way veneers sit on your teeth, your lips get bumped out slightly, giving you back the illusion of lip plumpness that lost collagen has taken away from you over the years. Veneers can also minimize fine lines and wrinkles around your mouth.
Teeth Whitening Will Brighten You Up
Professional teeth whitening is still one of the most popular and affordable cosmetic dentistry treatments. When you have teeth that can be whitened, the results make you look healthy and happy – and both characteristics contribute to a more youthful appearance.
When you love how you look and know others do too, you'll feel better about yourself. Getting a confidence boost will give you the energy to pursue things you might otherwise have avoided, and that is an invigorating feeling that makes you look younger and has others wondering how they can be just as ambitious as you.
Even if your teeth aren't completely straight or perfect, whitening may be all the enhancement your cosmetic dentist thinks you need to revitalize your appearance.
Build a Strong Foundation with Dental Implants
Do you have a missing tooth or several missing teeth? Are you anticipating a tooth extraction because of an infected tooth or gum disease? Dental implants are one of the most powerful smile makeover solutions for these problems.
Not only do implants replace a space in your smile left by a missing tooth or teeth, they take the place of the absent tooth root. Without your natural tooth root in place your jaw is unsupported and, over time, your jaw can begin to change shape and become compressed. Dental implants prevent this unsightly effect from happening.
Plus, implants prevent teeth from shifting around in the mouth to take the place of missing teeth. You're not only preventing yourself from aging unnecessarily but protecting your oral health too.
Ask Your West Roxbury Cosmetic Dentist for Smile Makeover Recommendations
If you know what you dislike about your teeth and smile and you want to find a smile makeover solution that makes you look younger, schedule an appointment with your West Roxbury cosmetic dentist. Along with veneers, whitening, and implants, you may be a good candidate for cosmetic tooth bonding, tooth-colored fillings, or porcelain crowns.
Contact West Roxbury Dental Arts today to schedule your consultation and find out how you can capture the youthful look you want using cosmetic dentistry.